This no-down-payment loan option was created especially for qualified veterans, service members and their spouses.
Who Are VA Loans Best For?
VA loans are a more affordable option for qualified veterans, service members and their spouses.
VA loans are backed, or guaranteed, by the Department of Veterans Affairs. There are different loan types with fixed or adjustable interest rates, and a range of loan terms.
What Are The Qualifications For A VA Loan?
To qualify for a VA loan, you'll need:
To meet the following criteria:

Served at least 181 days of active service during peacetime OR 90 consecutive days during wartime.
Served 6+ years with the National Guard or Reserves OR 90 days under Title 32 (at least 30 of those 90 days must be consecutive).

A Certificate of Eligibility

The VA will issue you a Certificate of Eligibility if you meet their guidelines for type and length of service.
If you don't have one already, we can apply for your Certificate of Eligibility for you.

A minimum FICO® Score of 620.
A debt-to-income ratio (DTI) of no more than 60%. Estimate your DTI by adding your monthly debt payments (such as credit card and car payments) and dividing the total by your monthly income before taxes.
Money to cover the funding fee charged by the VA. This may be rolled into your loan. You may not have to pay this fee if one of these criteria applies to you:

You have a service-connected disability.
You receive VA disability or have in the past.
You're a surviving spouse who qualifies.
You are a service member on active duty who has received a Purple Heart.
Take the first step toward the right Home Equity Line.
Apply online with Home Equity Lines or enter some info to get a call from a Home Loan Expert. You'll get a personalized recommendation on which loan option is best for you.
You may not need a down payment.
You can qualify with a lower credit score and more debt compared to conventional loans.
You won't need to pay mortgage insurance.
You can use your VA loan benefit more than once – if you sell your home or pay off your mortgage, you can get another VA loan.
Refinancing with a VA loan has some great benefits, too:
If you currently have a VA loan, you can refinance up to 100% of your home's value to get cash out.
If you currently have a VA loan and don't need cash out, you may be able to refinance up to 120% of your home's value.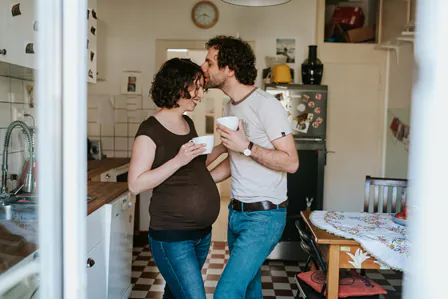 You or a spouse must move into the home within 60 days. There are exceptions to this, including deployment.
It must be your primary residence, not a vacation home or income property.
Why Choose Home-Equity-Line.com
Home Equity Line provides consumers with award-winning service, which means, we align with Home Loan affiliates so you'll get the same care and attention throughout the entire life of your HELOC.
Home-Equity-Line.com comprehensive approach empowers consumers with HELOC content. To speak with an expert, schedule a FREE consultation today.