Jumbo Loans: Jumbo Loan Requirements For 2022
Now it's easier than ever to buy or refinance a home between $647,200 and $2.5 million.
What Makes Our Jumbo Loan Different?
The Jumbo loan is loan offering from most NonConforming Lenders. Here are the key differences between Most Jumbo loans and our affiliate jumbo loans.
The max loan amount is now $2.5 million (previously $2 million).
Borrowers can now finance investment properties (previously only primary residences and second homes).
We only need one appraisal, in most cases.
Your debt-to-income ratio (DTI) can be as much as 45% (previously 43%).
Your loan-to-value ratio (LTV) can be up to 89.99% (previously 80%).
Minimum FICO® Score is now 680 (previously 700).
Cash-out refinance is now allowed on second homes and investment properties (previously only primary residences).
Self-employed people don't need to provide as many documents.
With fewer requirements, you can easily get pre-approved online. 
How Do Jumbo Smart Loans Work?
Jumbo Smart loans are great for people who need to borrow up to $2.5 million to buy or refinance a home. These larger loans are often known as jumbo loans.
Jumbo loans are also called nonconforming loans because they're over conventional loan Nonconforming loans also don't meet Fannie Mae or Freddie Mac's purchasing standards.
In most of the country, the 2022 conventional loan limit is $647,200. The limit is $970,800 in many high-cost areas, but loan limits vary. It's important to look up conforming loan limits in your area.
If you need a loan greater than the conventional loan limit in your area, then our Jumbo Smart loan may be a good option for you.
What Do You Need To Qualify For A Jumbo Smart Loan?
To qualify for a jumbo mortgage, you'll need:
A down payment greater than 10%.
A minimum FICO® Score of 680.
A debt-to-income ratio (DTI) of no more than 45%. Estimate your DTI by adding your monthly debt payments (such as credit card and car payments) and dividing the total by your monthly income before taxes.
Money to cover closing costs, which are about 2% – 6% of the purchase price.
A maximum loan-to-value ratio (LTV) of 89.99% (previously capped at 80%).
How Do Jumbo Loan Rates Compare To Other Types Of Home Loans?
Compared to other popular mortgage options, jumbo loans don't necessarily have higher interest rates. Lenders determine jumbo mortgage rates based on your down payment amount, credit score and a number of other external factors.
Take the first step toward the right Home Equity Line.
Apply online with Home Equity Lines or enter some info to get a call from a Home Loan Expert. You'll get a personalized recommendation on which loan option is best for you.
Jumbo Smart Loan Benefits
Fewer requirements and a simpler process (compared to previous jumbo loans) make it easier to get a big loan.
Purchase a home with a down payment greater than 10%.
Unlike many conventional loans, no mortgage insurance is required, even when your down payment is less than 20%.
Jumbo Smart loans are available for primary homes, second homes and investment properties, located on up to 20 acres.
We offer a 30-year fixed interest rate on our Jumbo Smart mortgages.
Jumbo Smart loans are available for both 1- and 2-unit properties.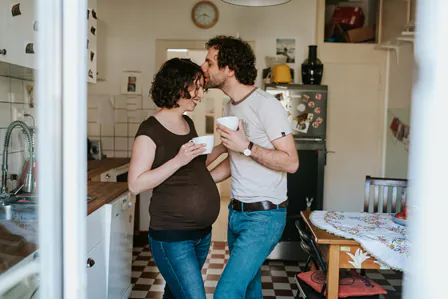 Advantages Of Getting A Jumbo Loan From an Home Equity Line Affiliate..
Apply online and work at whatever pace is convenient for you.
Home Loan Experts are available via chat, email and phone to help you get the Jumbo loan that's right for you.
We don't charge you to make your mortgage payments online.
No prepayment penalties if you pay off your loan early.
Why Choose Home Equity Line
Home Equity Line provides consumers with award-winning service, which means, we align with Home Loan affiliates so you'll get the same care and attention throughout the entire life of your HELOC.
Home-Equity-Line.com comprehensive approach empowers consumers with HELOC content. To speak with an expert, schedule a FREE consultation today.